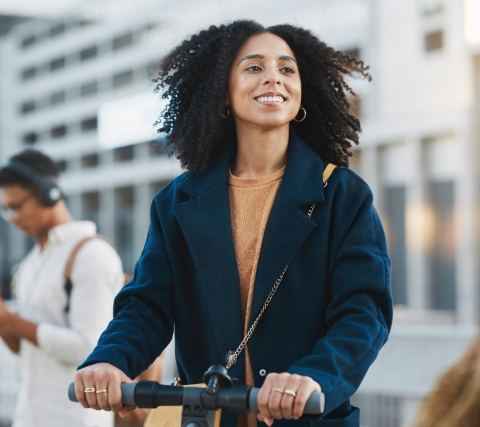 Download the latest insights for Kiwis on the go...
Introducing oOh!'s latest comprehensive study, How Kiwis Move
Discover the current mindset, moments, and movements that are shaping the nation and the role Out of Home has in connecting with Kiwis where they live, work, shop, play – and everywhere in between.
Supported by research partner Pollinate, this study explores emerging trends, the future of our society and looks at the intersection between consumer behaviour, how we move and what that means for the Out of Home sector.
The 20-minute neighbourhood
COVID, WFH and the increased time we are spending in our local suburbs gives us a glimpse into the future of the '20-minute neighbourhood' where the daily needs of citizens can be met within a tight geographic area. Aided by technology, shifting housing expectations & densification, and the demography of cities, the idea of a 20min neighbourhood will create more occasions of micro mobility with less of a reliance on the private vehicle. Underpinning all of this is the 3Rs transport revolution that would fundamentally change the way in which we use & experience transport. The key to achieving this transport revolution is to have electrification, automation, and shared all working together, coupled with citizens overcoming their fear of not owning a private vehicle.
3.5 days in the office : 1.4 from home
With more varied routines, a rise in multi-modal transport, and an increase in working from home, marketers will need to understand the everyday mobility moments of their target consumer. Planning beyond just roadside rush hour and getting to know a consumer's daily routines & weekend leisure habits will enable better OOH planning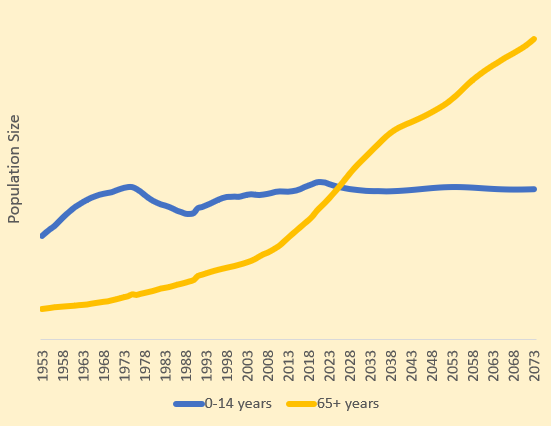 Demographic Trigger Points
2025 will be the first year on record with more kiwis aged 65+ than aged under 15
"There's going to be some trigger points in the next decade. One of those will be that there'll be more over 65 than under 15 year old's, which is completely different to anything we've had in our history." Paul Spoonley
As our population ages it creates several challenging scenarios for us a country in the coming years, with everything from healthcare to housing, talent to transport, and many more sectors feeling the impact. These demographic shifts act as a trigger point for several other macro trends that will affect mobility. As the population ages out of the workforce and is not being replaced by a younger generation, our reliance on migration will only become greater. And as we become an increasingly diverse nation (especially cities like Auckland) we will slowly see a shift in attitudes towards around housing & transport and what services citizens expect from the cities they live in
Download the
How Kiwis Move report
Current Mindset
Covid was the catalyst that changed the rules and allowed people new choices. Covid itself did not cause the change: rather it accelerated our way of thinking. influencing consumers in the short term and impacting how they interact with the outside environment. Behaviour which is ultimately grounded in the present
Future Trends
A demographic transition, infrastructure planning, plus transport & technology shifts continue to change how Kiwis move around our cities. Ultimately setting the scene for future mobility
What does it all mean?
For Marketers, understanding these recent mindsets and mobility shifts will enable better Out of Home planning in the short-term. While the longer-term insights give us a glimpse into the future of Out of Home media consumption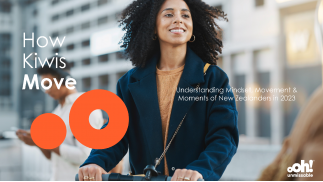 By submitting this you are agreeing to our Privacy Policy. oOh!media collects your personal information in order to provide and market services to you. This may require us to share your information with our related companies and third parties that help deliver our services (including Marketo) in New Zealand. For more on how we handle personal information and your access, correction, complaint and opt-out rights, see our Privacy Policy or contact us.